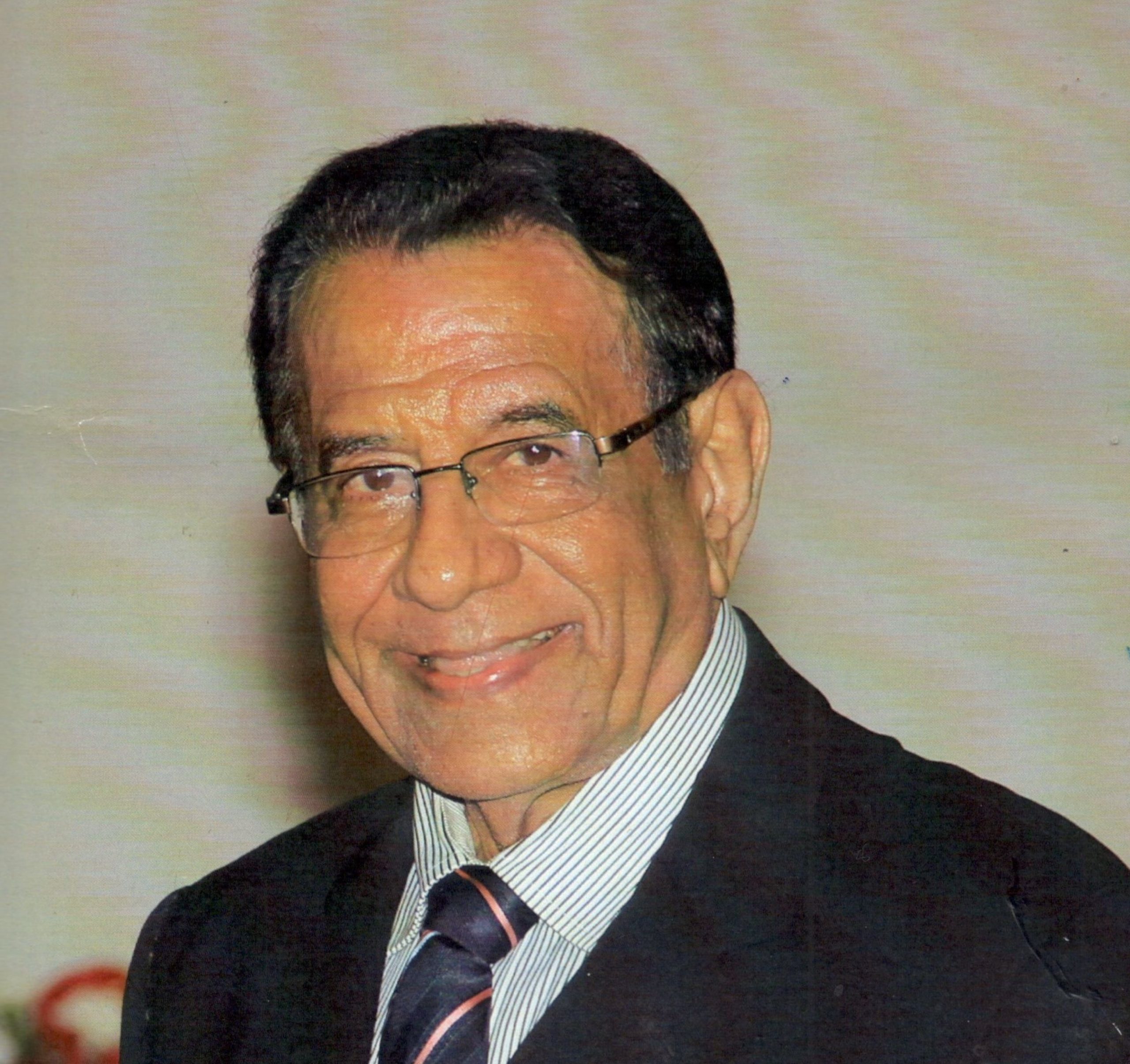 Late Dr. Rajni Kanabar
9th Nov 1940 – 25th June 2019
Born on 9th November 1940, in Mwanza, Tanzania, Late Dr. Rajni Kanabar was a third generation Indian settled in Africa.
As Medical Practitioner MBBS (Ahmedabad, India), DCH (Dublin, Ireland), Dr. Kanabar possessed an exemplary record of community service. Spanning more than three decades, he had held roles including Founder Chairman of the Regency Medical Centre, former Chairman of Mwanza Round Table, 41 Club, Lions Club of Dar es Salaam (Host), Association of Private Hospitals in Tanzania and a Founder Steering Committee Member of India Tanzania Friendship Association.
In 1979, Dr. Kanabar pioneered the 'Tanzania Heart Babies Project', which continues its invaluable, lifesaving work to date. Over 3,700 highly subsidized heart surgeries have been performed in India as a result of Dr. Kanabar's successful fundraising and facilitation. He had secured financial backing and support from a huge list of national and international partners from Former First Ladies and Presidents of Tanzania and the Late Former President Dr. Abdul Kalam of India to Political Stalwarts, Diplomats, Philanthropists, Indian legendary Film Stars like Dilip Kumar, Salman Khan, Corporates, Foundations, Airlines and Student bodies. His long-standing connection and partnership with Lions Clubs International has also brought unassailable gains to the community at large.
Partnering with state-of-the-art Indian hospitals, world-class Indian surgeons and the Indian High Commission has led to countless Gratis Visas for disadvantaged Tanzanian children.
Apart from sending thousands of non-cardiac tertiary care patients to India at affordable rates, Dr. Kanabar had collaborated with Indian Hospitals to Conduct Medical camps at Regency Medical Centre in Dar es Salaam. These range from free eye screening, diabetes, spine, hip and knee joint, neurosurgical and specialised cancer screening health camps to cardiac check-ups and free cataract surgeries for non-affording patients.
Over these past 12 years, Regency Medical Centre has provided almost 75,000 subsidised, often free, haemodialysis sessions. The highest in the Country. The Centre's philosophy of Giving Spirit and Passion for Service has meant that disadvantaged children with Spina Bifida, Hydrocephalous and Cancer related conditions have received special discounted rates for treatment.
For his outstanding contribution in the field of medicine, Dr. Kanabar had received many accolades, including from the former President of Tanzania, Dr. Benjamin Mkapa, former First Lady of Zanzibar Ms Shadya Karume. He also had a long list of awards including the 'Pravasi Bhartiya Samman Award' from the former President of India (2010) Ms Pratibha Patil, the 'Samaj Ratna Award ' (2010/11) by the Tanzanian Hindu Community, and Lohana International Mahaparishad Award 2011. In 2003, he was nominated as one of the 'Top Five Lions of the Year' by Lions Clubs International consisting of 1.2 million Lions in 204 countries. Prior to this he had already received
Several Lionistic awards for the Tanzania Heart Babies Project including Best Chairman (1995/96)
Outstanding District Region Chairman (2009/10), Lion of District 411B 2009 – 2010
Second Best Heart Babies Project by Lions Clubs International at

India,
South Asia,
Africa,

Middle East International Convention (ISAME Forum) in November 2015 in Ahmedabad, India.
He was a Melvin Jones Fellow and the recipient of many Appreciation Certificates from various International Presidents of the Lions Clubs International.
In April 2014, Dr. Kanabar was presented with the Order of the United Republic Medal by the Former President of Tanzania, H.E. Dr. Jakaya Mrisho Kikwete at the State House Dar es salaam, in the category of: 'Persons who have, by their acts and conduct, earned praise and distinction for the United Republic of Tanzania'.
He had won many accolades from Past Presidents of Tanzania including Founder President late H.E.  Mwalimu Julius Nyerere and Ms.Asha Rose Migiro.
Known for his oratory prowess, fundraising skills, sense of humour and humanitarian work, Dr. Kanabar's empathy for his patients and adherence to transparency at all levels made him a true champion for the underprivileged. Even after his sad demise, Dr. Kanabar's life work continues to inspire all the doctors at Regency Medical Centre to serve humanity with faith, vigour and passion.